Custom Charlie Dog Collar-Click on Size to show prices
$75.00

This collar was made for Charlie, who never failed to keep us entertained with his antics on The Pioneer Woman website.
This 1 1/2" collar is made with brown croc embossed leather, antique brass spots, antique copper imprint spots, roan hair-on cowhide inlay that is personalized with his name branded into the hide, and square copper berry conchos.
This style of collar is available for the prices listed below. That doesn't mean however, that you are locked into ordering the collar exactly as it is shown. Don't be afraid to mix it up and change the type of embossed leather, conchos, and/or spots! Just indicate that you would like to make changes and we will contact you for the details within 24 hours after receiving your order. If you need a size other than what is listed, please contact us and let us know.
In order to make sure that the collar is the perfect fit, we need to have dog's neck size (in inches). When measuring your dog, the measuring tape should be snug on the dog's neck-not too tight or too loose.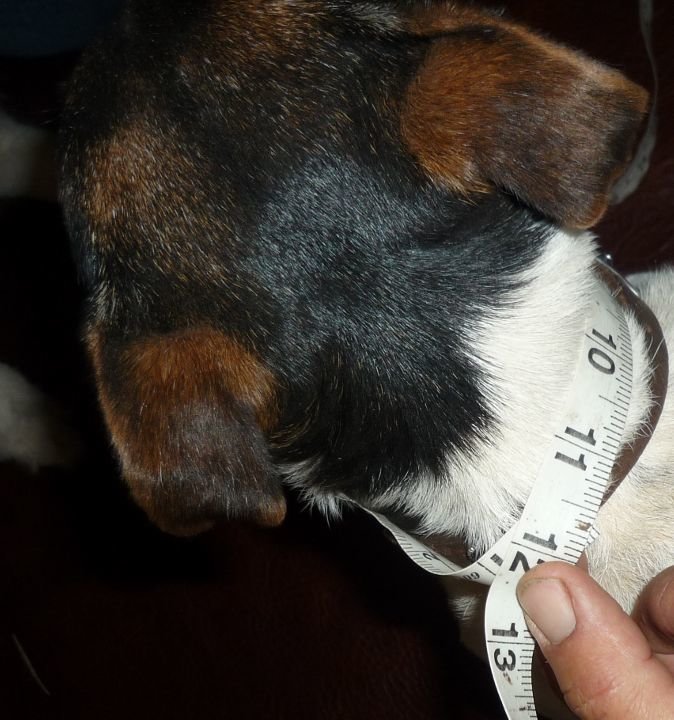 Measuring without a collar: Using a cloth measuring tape, circle the dog's neck. Place your finger inside of the tape to make sure that your dog will have some breathing room and the measurement will reflect a fit that is not too snug.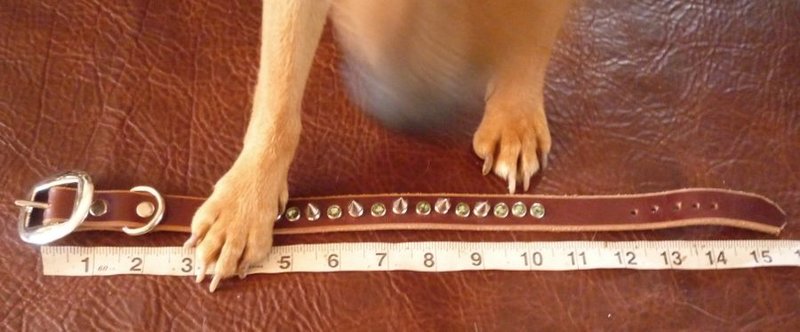 Measuring with a collar: Remove your dog's collar and lay it on a flat surface. Keeping the collar flat, place one end of the tape measure at the end of the leather where the buckle is attached (we do not need the buckle included in the measurement). Run the tape down the collar to the tip. The correct measurement will be the number that corresponds with the hole that the collar is worn.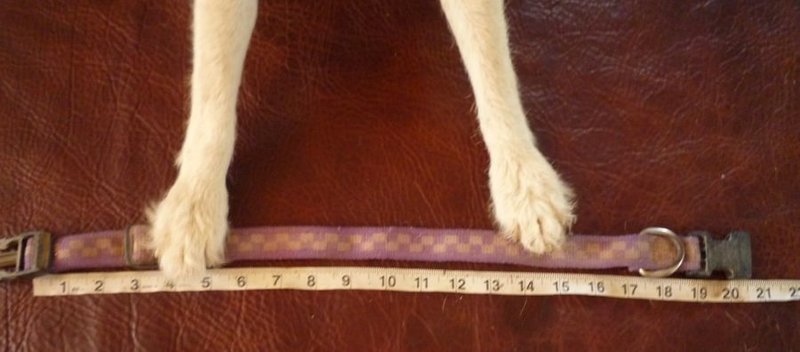 For these types of collars, measure the material from end to end-do not include the buckles.